Baby girl, Sylvia Leigh Francois, made her debut in early February, and we've been laying low since then enjoying our new bundle and learning the ropes of life with a newborn. About two weeks after Sylvia was born we had family photos taken in our home, and the moment I got them back I couldn't wait to get Sylvia's birth announcements ordered. I'll be posting more from our family shoot soon, but in the meantime, I'm so excited to show you the custom birth announcements I designed through
Mixbook!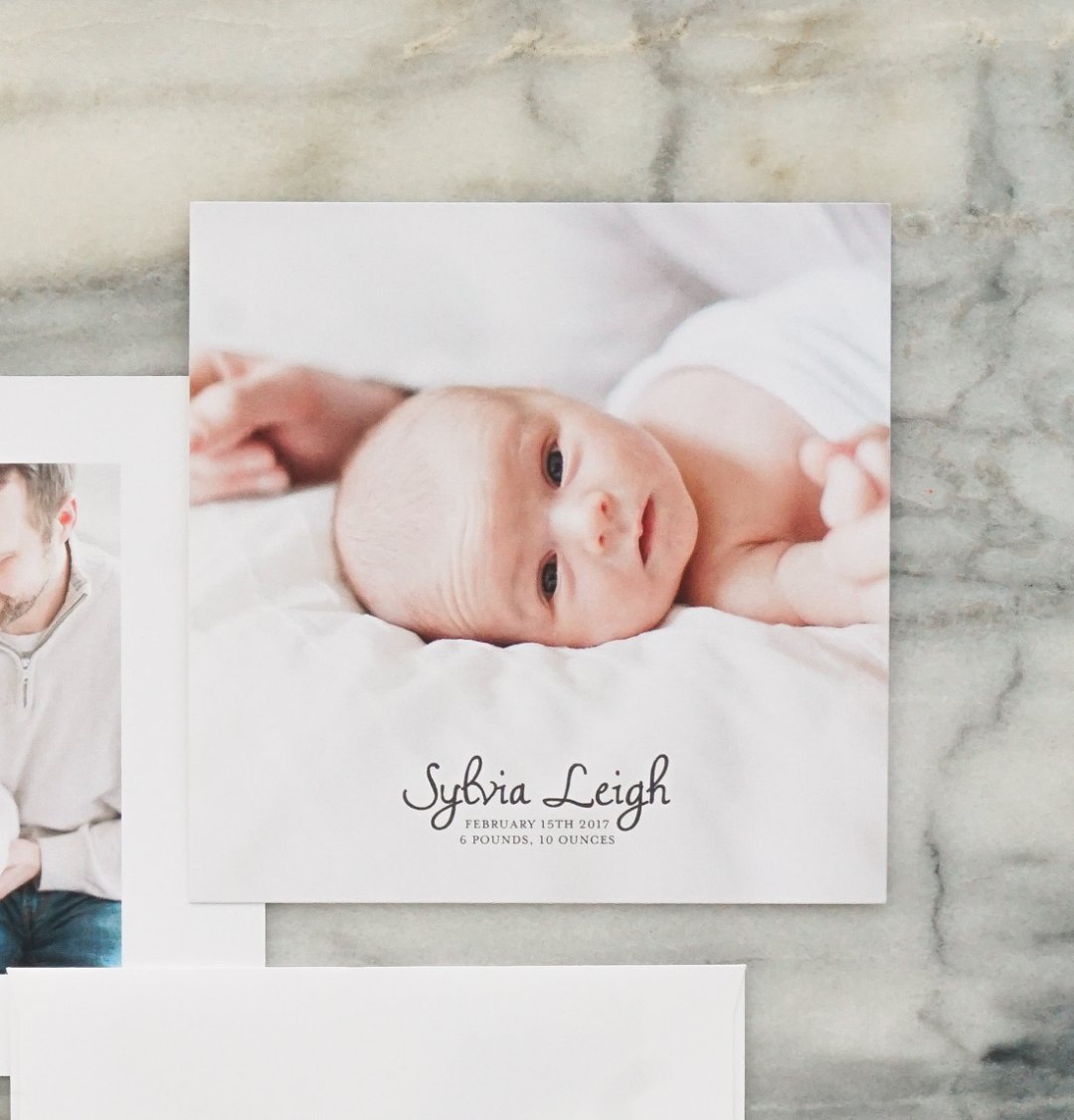 I did our announcements through
Mixbook
, because I had a specific idea in mind for the design of the card, and they have a 'Blank Canvas' tool that lets you create a custom card from scratch. Their website makes creating the custom design ridiculously fast & easy, which as a new mom, that's just about number one on my priority list.
You basically just drag and drop your photos into their interface, add text and any visual effects like bleeding the photo off the edge of the card. Then add to your 'shopping cart' and BOOM. Mixbook prints and mails your cards within a matter of a few days. (I should also mention they have lots of card designs to choose from too, if designing something custom is not your jam!)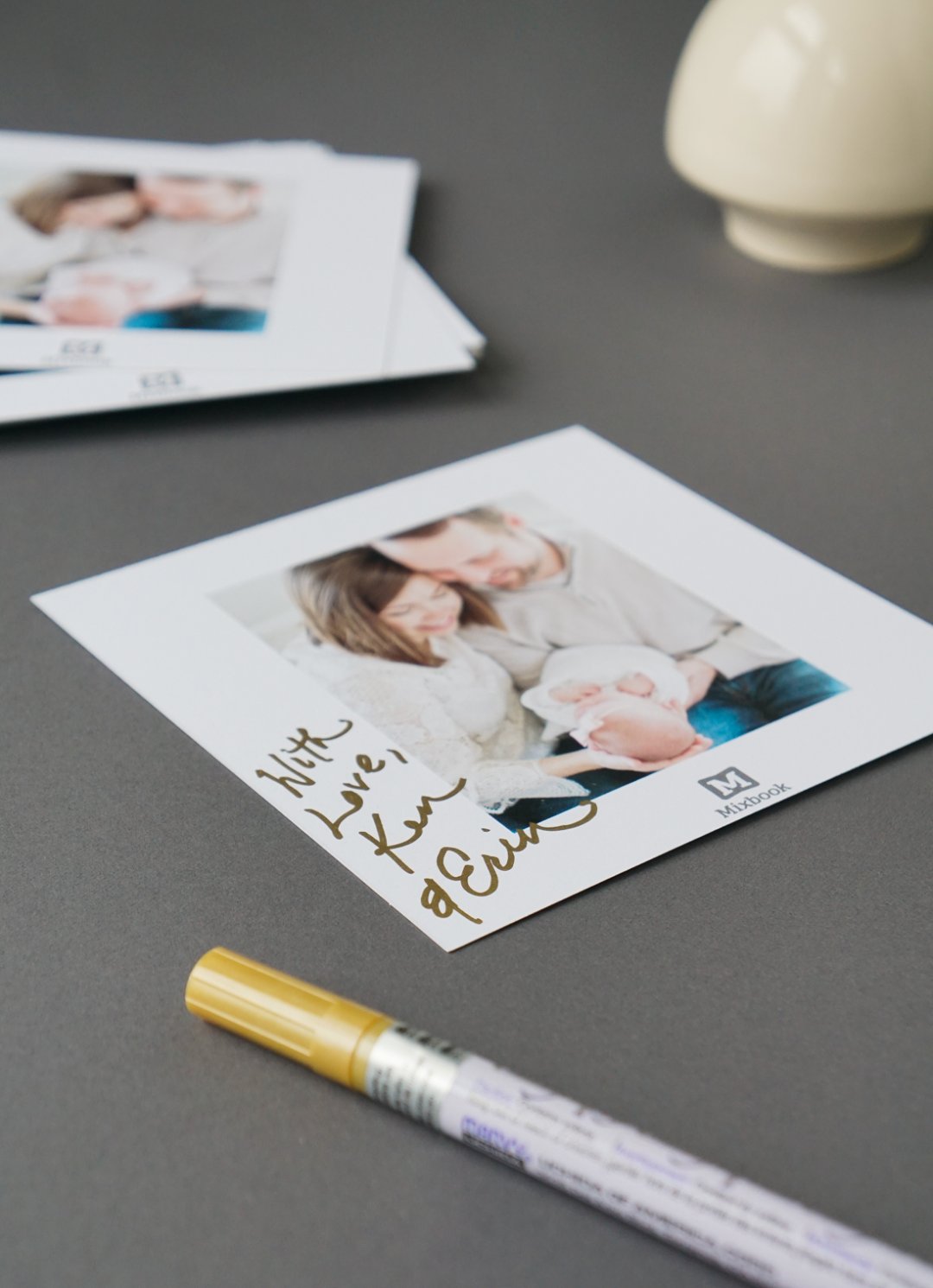 I chose a square card format which compliments Sylvia's announcement photo nicely, as well as Mixbook's super thick, matte paper option, because in my book, the thicker the paper, the better!
Before getting the announcements in the mail, I added a few extra personal touches by signing Ken & and my names in metallic gold ink on the back of the cards and sealing the envelopes with gold heart wax seals, because I may be a sleep-deprived new mom, but I still love DIY. This was my first time doing wax seals, and to my pleasant surprise they can now be done with a glue gun–no more dripping wax! Who knew?! Here's a little video of how the announcements came together with the extra touches:
Sylvia's announcements turned out exactly how I envisioned in my head, and I can't wait to get them mailed off to family and friends! If you're doing announcements and have a custom design in mind, I highly recommend having Mixbook help you bring your idea to life. Use my coupon code, FRAN40, and
get 40 % off sitewide
. Expires
May 22nd Midnight PST.
This post has been made possible by Mixbook. Thank you for supporting my go-to brands that help me keep the DIY inspo flowing direct to your inbox!